See on Scoop.it – Web2.0 Tools for Teachers and Students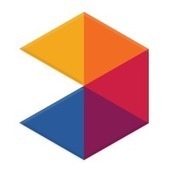 Given a nod about this by MFL Department.
Learn, memorise and testing site. Great for MFL but could be done in any other subject.
The teacher creates a course and on it puts a number of terms and their translation. If doing simple vocab, you can select from items already added. You also have the option of recording audio to support the learning. You can add additional columns with pictures and text attributes (eg noun, feminine). You can also add extra levels..
Once done you open up to the students. The student learns the word (planting). You read/listen to each term and the translation. You can also choose a mem to see the word used in context (these are help tips suggested by others and could be video, picture, sound etc) As they learn they will be given tasks that include a mixture of memorising the words and testing their learning of it. There are a range of testing questions used.
You can save and exit at any time and go back to where you were
Tests are done against the clock. If you create groups, students can compete against each other and see their scores in a scoreboard table.
Huge potential and opportunities.. Go and look at all the different features that can be done. I really like the Learn to use a Rubiks Cube course which combines videos and a range of quiz types..
See on www.memrise.com