See on Scoop.it – Web2.0 Tools for Teachers and Students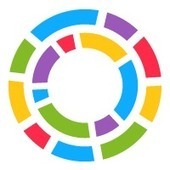 Blendspace allows educators to blend their classroom with digital content.
Interesting idea here. Create mini lessons based on what appears to be links to videos, websites, presentations, images, uploading your own files and quizzes.
Could work well for cover lessons and perhaps be added to VLEs.
Claims to make a 5 minute lesson is intriguing…..Assuming it does not mean the lesson lasts 5 minutes!
Watch their video here: https://www.youtube.com/watch?v=aQ_Mg3lSoew 
See on www.blendspace.com