See on Scoop.it – Web2.0 Tools for Teachers and Students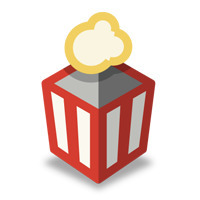 This is a truly amazing piece of free software. You will need to create a username and password to save work (unless you already have a Persona account one from Mozilla's Open Badges work).
Basically, it allows you to upload either a YouTube Video, SoundCloud sound file, Vimeo video or still image and via layers:
Add textAdd imagesAdd popupsAdd GooglemapsAdd linksCreate PausesCrop the original video
All of these can be dragged to begin at different stages of the video.
Once saved, you can embed the code in a Mahara or Moodle page. You can also send a link to your completed "popcorn" that others can see (good for Show My Homework links then)
Am sure there is lots more here. lets hope it is around for a while
See on popcorn.webmaker.org