See on Scoop.it – Web2.0 Tools for Teachers and Students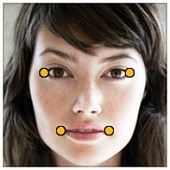 Use Morfo to quickly turn a photo of your friend's face into a talking, dancing, crazy 3D character!
Almost free (£0.69) app for iphone, ipad AND android phones.
Create morphed images of people and add in the voice. Is this the new Voki?
Lots of other features too.
See on www.ollapp.com